explore vision III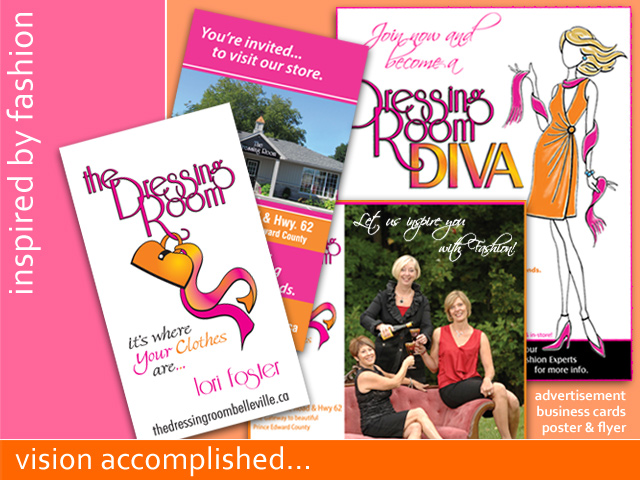 The fashion industry is exciting & constantly changing! AdGraphics loves rising to that challenge with new design ideas & products. Collaborating with Lori Foster, owner of The Dressing Room, allows us to share our passion for design & create intriguing promotions as Lori stays a step ahead of the fashion world.

From a fresh & stylish logo (in 3 versions), to a fabulous website, to a variety of promotional print material, The Dressing Room keeps its delighted customers fashion forward!

Enjoy a peek at their business cards, post cards, multi-fold cards, gift certificates, branded email, and
much more!
what our clients are saying...
"Our excellent experience with AdGraphics while they designed, created & built our new website. Kim and her team of talented designers exceed my expectations with every project we create!

From start to finish it is a process that is pulled together by the AdGraphics team with ease, as our discussed concepts and vision become a reality.

By working together, we have created a marketing concept that is complete and consistent, playing a vital role in the growth and development of my business. I know that I can always count on AdGraphics to make my vision become a reality!"

Lori Foster, Owner
The Dressing Room, Belleville, ON